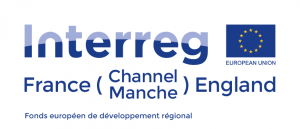 This Invitation to Tender (ITT) sets out the work scope and commercial requirements in relation to a work barge/pontoon that will be used to house all the ballast control and power conditioning systems of the Subhub Community Demonstrator and deployment to the tidal test site.
QED Naval has a requirement for a work barge/pontoon with an overall dimension of 16m x 8m approximately, other barges sizes and construction methods will be considered, to act as a support platform for our involvement in the Interreg TIGER project located in the Yarmouth Harbour area.  Due to the short timescale and funding requirements of the project, QED Naval is open to purchase options:
a) fabricate (attached drawings is for indicative purposes)
b) purchase (new or second hand)
c) rental (maximum period of use is from August 2021 to March 2023)
d) sale and leaseback
e) hybrid option or any other suggested arrangement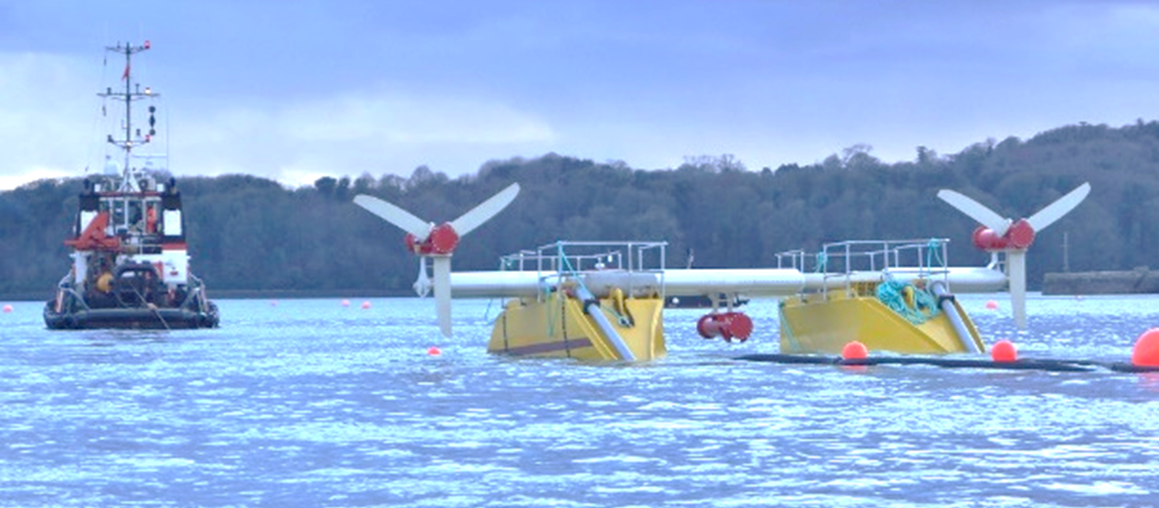 QED Naval Limited is, through the EU Interreg TIGER project, testing and proving the capabilities of its Community Demonstrator Subhub unit followed by the design, development and fabrication of its Industrial Demonstrator Subhub, which will generate approximately one megawatt of electricity. QED's road map is to develop at utility-scale and sees this progression as critical in developing its technological capabilities and business plan.
Critical to its development as a business is ensuring it attracts and secures the services of long-term strategic partners who can help deliver QED's sizable supply chain and project pipeline for the long-term as well as deliver these initial steps and develop projects. This tender is a call for a strategic partner and long-term investment, forming a large and critical part of our tender selection process.
As well as delivering the TIGER project and work outlined in this specification, QED is looking for an appropriate cultural and development 'fit' from tenderers that will help scale, deliver the supply chain, drive its LCOE long-term and be a strategic partner and investor for the future.
Timetable
Submission no later than: 12:00:00 on Friday 30th July 2021, (Extended until 12:00:00 on Friday 13th August 2021)
This timetable is indicative only.  QED Naval reserves the right to change it at its discretion.
| | |
| --- | --- |
| Stage | Target Date/Time |
| Deadline for submission of questions | 12:00:00 on Tuesday 10th August 2021 |
| Deadline for submission of completed ITT documentation [1] | 12:00:00 on Friday 13th August 2021 |
| Evaluation of submitted tenders | Commencing Monday 18th August 2021 |
| Issue of accept / decline letters | Monday 20th August 2021 |
| Contract commencement | August/September 2021 |
[1] For the avoidance of doubt, if the submission deadline is different than the date published via the company website, the date on the company website shall apply.
If you wish to apply or have any questions please email us at tenders@qednaval.co.uk and use the tender title above as the subject line. 
Questions submitted:
1) Page 13 of the ITT mentions the use of the barge only 8hrs per day and 5 days per week.  Presumably it will be permanently attached to the Subhub at the tidal test site and therefore the barge will be operational 24 hours per day 7 days per week?
Yes, this is a little double Dutch. It is a permanent installation for 1 – 3 months testing 7 days a week.
2) Do QED Naval have insurances in place for the charter of a barge and its replacement value of £250k should it be lost.
QED Naval's subsidiary company QED Marine Projects has insurance for their workboats through Knighthood. This will be put on their policy.
3) Are permissions in place for permanent mooring of the barge at the tidal test site?
This is ongoing and expected in late August
4) There are numerous Workboat references within the enquiry documents, but we have assumed your enquiry purely relates to a single barge.  Is this correct?
Correct, QED's subsidiary operates a small work boat.
5) How often will you check the barge once it has been deployed at the tidal test site?
It's in operation for 4/5 days a week during charter or weekly checks on the mooring system.
6)We intend to price only one procurement option being the charter / hire of a barge.  Is this acceptable?
Yes, it is.
7) There are different barge measurement shown in the ITT, please clarify your minimum requirements.  Page 8 of ITT states 16m x 8m, drawing on page 14 states 16m x 5m, work barge GA shows a 16m x 4m barge.
We are flexible of the size of the barge but the minimum is 16m x 4m. If you have something broadly within this range then it will be considered.
8) Will you add container hold fasts, winch, roller and A frame, etc or expect the barge supplier to have all this fitted in advance of delivery to Yarmouth?
If this is barge charter then we would like to get these things included and include the costs to revert back after charter. However, if this causes a problem then we can have the modifications made so we can control exactly what we want with your approval.
9) If the barge supplier is to provide the fittings in 8) above, please send specific details of the 5t capacity A frame.  We note the indicative arrangement on the Work Barge GA drawing.
Drawing to follow. It sounds as though you would prefer to quote for the bareboat barge rather than with A-frame.
10) The Scope of Works is unclear with respect to QED's expectations.  Are you expecting the barge supplier to undertake some form of work on the pontoon other than delivery to Yarmouth and onward to the tidal test site ? If not, some of the quality questions are irrelevant
No further work is expected of the barge operator after delivery other than receipt after charter.
11) If a barge charter only submission is acceptable to QED where would you like us to include our mobilisation and demobilisation costs within the commercial submission?  Clearly these need to be separated from the monthly charter costs for payment purposes.
You can add this to the commercial submission.
12) Who will transport / tow the Subhub and barge from quayside commissioning area to the tidal test site ?
A local tug operator Williams Shipping
13) Is a second barge required as the following extract from page 8 suggests a separate support platform may be required within the Yarmouth Harbour Area:
"QED Naval has a requirement for a work barge / pontoon with an overall dimension of 16m x 8m approximately, other barges sizes and construction methods will be considered, to act as a support platform for our involvement in the Interreg TIGER project located in the Yarmouth Harbour area. "
 There is no requirement for a 2nd barge for this charter. There maybe 2nd charter for cable laying requirements.
14) If not road transportable will a barge be considered if only offered on a charter / hire basis?  TMS have single unit barges in our fleet ranging from 5.1m x 18m to 6m x 18m.  Would these be considered suitable for charter / hire only?  If not, we have other larger one-piece barges up to 36m long or a 13m x 12m modular road transportable barge.
Yes, a non-road transportable barge will be considered. It will just depend on the mob/demob costs. The barges specified sound ideal.
15) With regards to the payment terms stated in your commercial submission document, if the barge is to be hired, then we presume that monthly invoices will be submitted to be paid 30 days after receipt.  Please confirm that this assumption is correct.
This sounds reasonable.
16) We presume that you are expecting the supply of a non-motorised "dumb" barge – is this correct?
Correct.
17) Page 18 of the ITT mentions report writing.  If we are only delivering a barge to Yarmouth, what report writing is required?
Reporting is QED's task and usually confirms certs and class approvals and documentation you will have to hand so don't worry about this.
18) Page 19 of the ITT mentions the Charter of Work Boat Requirement.  Is this a typo or do you require a work boat in addition to the barge / pontoon?  If so, please provide details of your requirements.
We can confirm that it is an error.
19) If the barge supplier is to tow the loaded barge from the commissioning quayside to the tidal test site, are you expecting any assistance with the loading of the barge at the quayside.  If so, please confirm your requirements, duration and if any lifting equipment is required, including capacity.
No assistance required for loading and unloading.
20)Typically, we would charter our barges under a "BIMCO" type contract which is specific to vessel charter rather than Purchase Order terms and conditions as you have included within your enquiry.  Would you have any objection to chartering under a BIMCO form?
No objection, this is pretty standard practice so happy with that.
21) Is the barge to barge locking facility shown within the functional requirements text box on the Work Barge GA, purely a requirement for modular barges?  Our single piece 18m x 6m barges do not have barge to barge connectivity.
There is no requirement for a locking facility, we were trying to keep our options open. Your barges sound ideal in terms of size. Are they double ended barges?
22) Who will provide, deploy, monitor and maintain the four point mooring system once the barge is on station at the tidal test site?
QED, no assistance required from the supplier
23) Who will be responsible for retrieving the barge in a) a significant storm event, and b) upon the completion of the trial which presumably will involve towing to Yarmouth / another site within 25nM for unloading of the cargo?
QED, no assistance required from the supplier
Visit our Seedrs page to invest in SUBHUB
Any questions?
We would love to hear from you.
Please don't hesitate to contact us if you have any questions about projects, our technology, or opportunities to work with us.
It has never been more important to make changes to our enrgy supply.
Our technology is ready to make a difference in the supply of sustainable renewable energy.