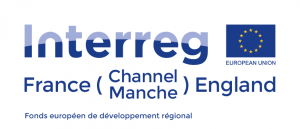 QED took a major step forward in showcasing the power of tidal energy and its EU Interreg Tiger Project, with the handover of three Tocardo T-1 tidal turbines.
QED Naval are delighted to complete the official handover of the Tocardo T-1 tidal turbines. With relaxations in COVID-19 travel restrictions, QED Naval's Managing Director Jeremy Smith met with Tocardo's Chief Executive Officer Andries van Unen at Tocardo's offices and turbine assembly hall in Wieringerwerf, Holland to complete Factory Acceptance Tests on the turbines and the Tocardo Turbine Control Centre (TTCC) which controls the turbines and power distribution on the grid.

Prior to integrating the turbines on QED's self-deploying Subhub tidal platform, Tocardo gave a full technical review of the tidal turbines, control systems and operations putting the turbines safely through their paces at the Tocardo Turbine Control Centre (TTCC). These well proven turbines have already been seen in Holland's iconic Afsluitdijk project and also the Wedden Sea: https://www.tocardo.com/tocardo-t1/
QED's visit to Holland and Tocardo paves the way for delivery of the turbines to the UK where they will be fitted onto QED's self-deploying Subhub foundation system prior to deployment at a tidal site off the Isle of Wight, all as part of the €46m EU's Showcase Interreg Tiger project https://qednaval.co.uk/projects/#tiger.  QED's system has already shown evidence of up to 48% improvement on turbine yields and 60% savings on operational costs, all of which help make predictable tidal energy all the more affordable.
QED's Commercial Director Keith Murray said "These impressive turbines reflect a lot of work and progress despite hard times. The work of QED and Tocardo here will help show that predictable tidal energy really can help replace our fossil fuels and fix the gaps left in our grid when there is no sun or wind".
QED welcomes any questions, comments or sales enquiries.  Please email us at Enquiry@qednaval.co.uk
Any questions?
We would love to hear from you.
Please don't hesitate to contact us if you have any questions about projects, our technology, or opportunities to work with us.
It has never been more important to make changes to our enrgy supply.
Our technology is ready to make a difference in the supply of sustainable renewable energy.