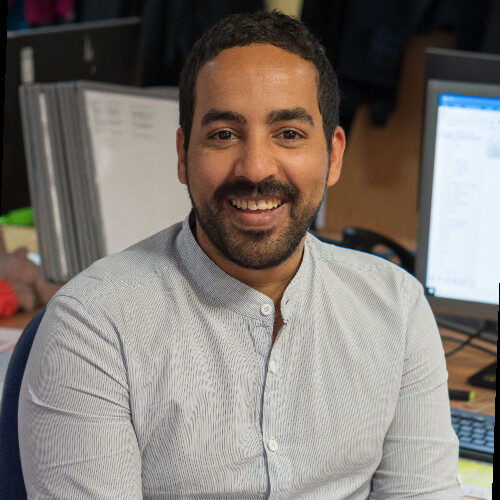 QED Naval Limited is delighted to announce the appointment of Boukhari Adda to their team.
Boukhari will head up QED's procurement and office management and brings many years' experience in EU construction and infrastructure projects.
Having worked and lived in Spain before coming to the UK where he completed his business degree and MBA, Boukhari has wide international experience and language skills which have further widened his previous studies and diploma in surveying.  As well as his international procurement, contracting and business experience, Boukhari has also spent many years working with the Edinburgh University with whom QED is working closely.
QED recently acquired Tocardo Turbines in Holland in a JV with Hydrowing, which went on to take over the iconic Netherland's Oosterschelde / OTP Dam. With Tidal energy having such a large global potential ($76Bn Globally by 2050; £1.4Bn, plus jobs, to the UK), and as QED expands further, it looks forward to working with Boukhari, particularly as they develop more internationally, focus on their EU Interreg TIGER project, and secure their new pipeline of sites.